DREYDOS G-202-WT
Disinfectants and stabilizing agent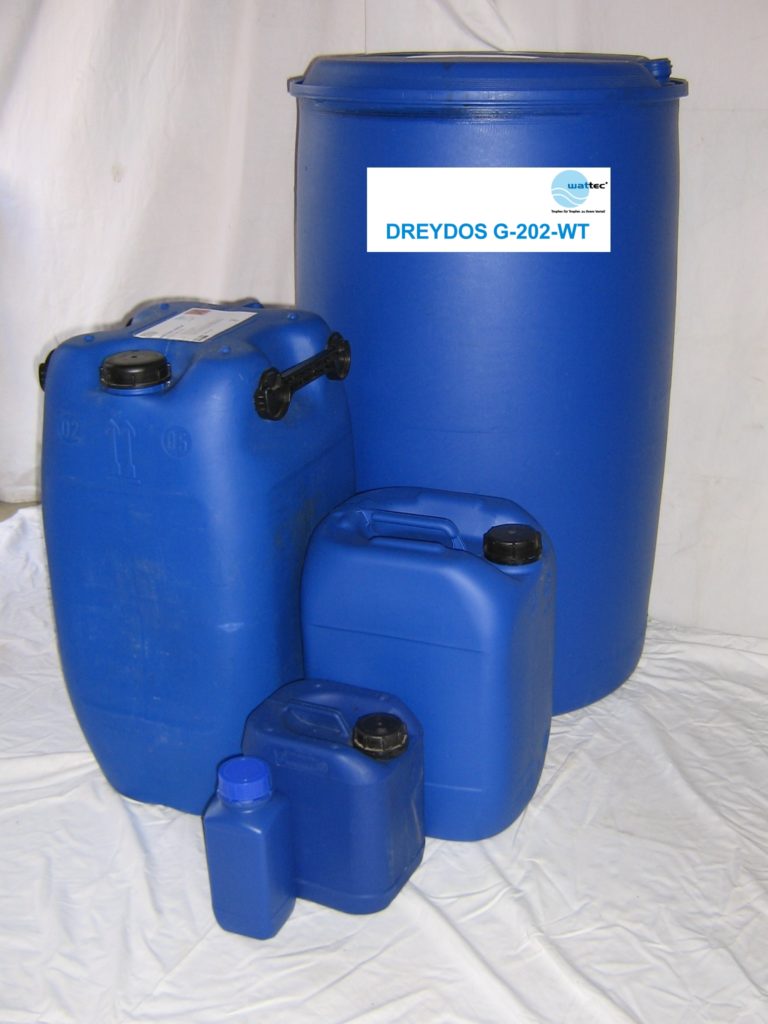 Application
The amount of the dosing quantity of DREYDOS G-202-WT is dependent on the water quality and the degree of contamination and must be individually agreed with us.
Advice
Use biocides safely. Before use, read the label and product information.
Never mix DREYDOS G-202-WT with other products. As materials for dosing lines and valves are suitable: PVDF, PTFE, stainless steel. Not suitable: PVC, NBR, PA, gunmetal and brass. Do not store DREYDOS G-202-WT at temperatures above 30°C.
When dealing with DREYDOS G-202-WT indicated on the product label instructions and the safety data sheet must be observed.
DREYDOS G-202-WT is specifically designed to meet the health rules in humidification systems.
Product description
Killing of gram positive and gram negative bacteria, molds, yeasts, viruses, spore-forming in the water
Stabilization of the hardness constituents by threshold effect
Dispersion of floating and dirt particles
max. allowable carbonate hardness: 3.5 mmol/l (20°dKH)
oxidative effective
Evidence of product effect by the plate count
combined with UV disinfection