DREYDOS G-139-WT
Decarbonisation with corrosion protection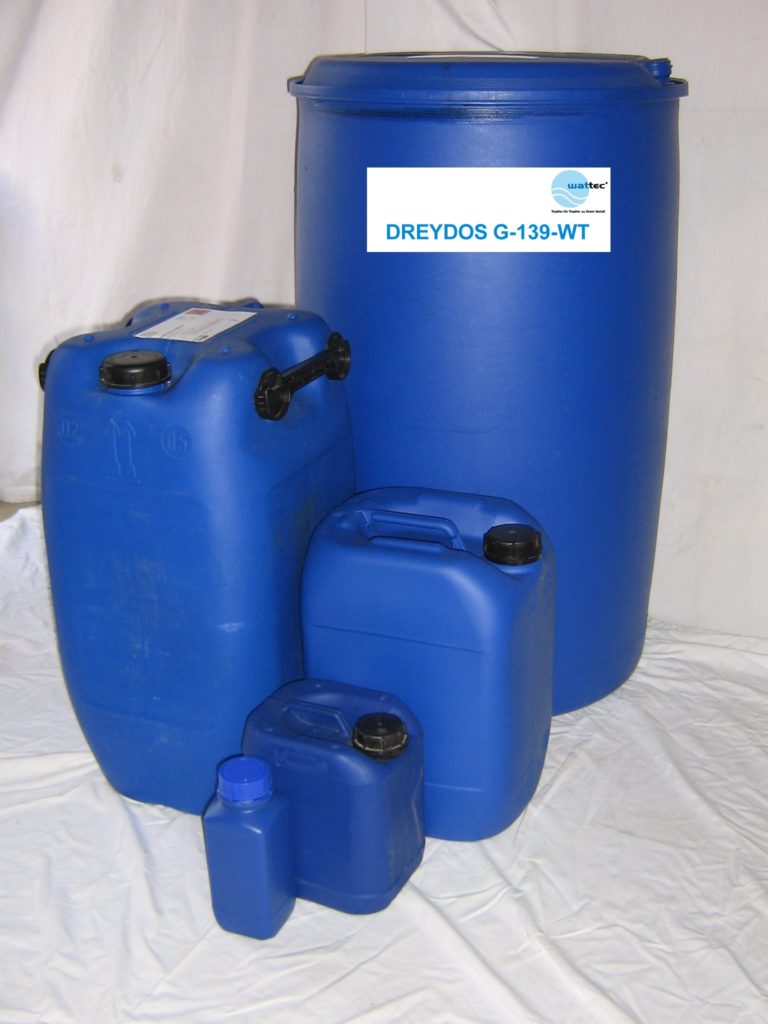 Application
The amount of the dosing quantity of DREYDOS G-139-WT is dependent on the water quality and the degree of contamination and must be individually agreed with us. Case of thick deposits should dry cleaning DREYPROPER with our products before disinfection.
Advice
Use biocides safely. Before use, read the label and product information. Never mix DREYDOS G-139-WT with other products. As materials for dosing lines and valves are suitable: PVDF, PTFE, alloys containing at least 15% molybdenum and 20% chromium, glass, and as Viton seals B or FPM. When dealing with DREYDOS G-139-WT indicated on the product label instructions and the safety data sheet must be observed.
DREYDOS G-139-WT is specifically designed to perform a rapid and conform to the requirements disinfection of water in swimming pools. On the basis of stabilized hypochlorite it works quickly and reliably. Due to the special stabilizing the product is more active and it is premature calcification of the metering prevented.
Product description

Killing of gram positive and gram negative bacteria, molds, yeasts, viruses, spore-forming in the water
non-foaming
oxidative effective
stabilized
Evidence of product effect by the plate count
combined with UV disinfection